Congratulations 2020 Retirees
We have a large number of retirees this year – nine! The positive influence they have had on the district is incalculable. It will be difficult to replace their dedication, energy and expertise. There are so many stories to tell of shared experiences. We have soldiered through difficult times and collaborated on important projects. We have invented, adapted and grown together for a shared purpose. It is sad to see you go, but we are happy for the new chapter in your lives. Take care of yourselves and remember that you will always be a Sherrard Tiger.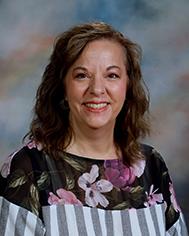 Brenda Gates – Comments by the teachers of the High School Special Education Department
During Brenda's 30 years at Sherrard High School, she has left a lasting mark through her persistence and generosity. She has been an asset not only to her department, but to the entire high school staff and students of Sherrard High School. Her biggest concern has always been her students' well-being and their ability to get an equal education. In 2018, Brenda encouraged and led the way for a new special education foods lab to be built. With her persistence and ability to seek out funding, the special education department was able to add onto their current foods lab and create an independent living lab for all students who receive services. In addition to this, Brenda was able to lobby for the Tiger Closet to be started and funded at Sherrard High School. She sought funding from the Boosters and has since made it a priority to maintain and serve families out of the Tiger Closet. If it were not for Brenda's big heart and love for her students and this community none of this would have been possible. Brenda goes through every day with a positive attitude. In return, proves her love and devotion for teaching. She will be greatly missed at Sherrard High School.
Brenda Gates – Comments by Principal Tim Wernentin
Brenda has been in Sherrard for thirty years and I can say it would be difficult to find a stronger advocate for students. She has the innate ability to foster caring, thoughtful, and gracious relationships with her students. Students know Mrs. Gates is in their corner and will work tirelessly for their success, all while maintaining high expectations. Countless students can thank Brenda for them earning their diploma and having a plan past high school. Too, she has mentored many new teachers and helped them become successful on their own accord. Brenda will be missed by not only her students, but by anyone with whom she has worked. Thank you Brenda!! Best of luck to you on your retirement!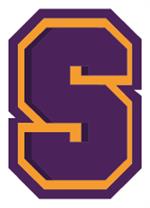 Marla Miller – Comments by Activities Director Michael Applegate
For over 35 years Marla Miller has been the pillar of Sherrard School District. Diligent, focused and tough - she has worked the business office through major decisions. Yet it was her willingness to work in the kitchen on needed days that showed her true character of generosity and helpfulness.
I have been victim to the Marla look. The one that she is frozen in time and looking at you as if "Did you really just say that?!". Now I know when I am about to get that look, but because of her, I have gone down from many to seldom as I become more thorough and ask the necessary questions. Marla has made me better in the attention to detail that is necessary to be good at your job. Marla is a walking history of Sherrard. She knows the people, the events, the good and the bad. In it all, she loves it and lives it. I will look forward to seeing her at games cheering on her grandchildren even though she will still blame me for the weather for softball games, and I will look forward to our usually Chicago Bulls conversations. It will not feel the same at the start of the school year and not having insurance forms or the purchase order conversation without Marla. I thank Marla for making me strive to be as good at my job as she was, and I hope not to get that look again!
Marla Miller – Comments by Superintendent Alan Boucher
If I were choosing teams, I would choose Marla first. Simply put: she knows what she is doing and she can be counted on to finish what she is doing. For 40 years, Marla has masterfully managed the district's revenues, expenses and payroll. Marla isn't outwardly sentimental, doesn't seek attention and doesn't attempt to impress others. I work with her every day, so I get to see her generosity and her enormous heart. She is always willing to help when needed. When she is the object of an office prank, she is a good sport and her own pranks are quite clever. Thankfully, we don't have to worry about her being too far away because next year she will still keep our food service program in ship shape. Join me in thanking Marla for all she has done and in wishing her all the best.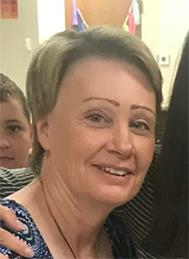 Denise Muck – Comments by Principal Jeff Shillinger
Denise came to Matherville for the 2018-19, 19-20 school years. Unfortunately, we only have her for the two school years before losing her to retirement. I often tried without success to talk her out of retiring, but Door County Wisconsin proved a stronger pull than we could provide at Matherville. Denise's knowledge on special education and how to serve kids is unparalleled. She is a champion for language arts and often went into the general education classrooms to co-teach and share her knowledge with her peers. Denise has also served as a mentor to her replacement, Jordan. I often saw Denise working with Jordan to make sure all the i's were dotted and the t's were crossed on IEPs.
Denise Muck – Comments by Teacher Jordan Nissen
As I was entering the beginning of my career as an educator I was nervous, yet incredibly excited for this new opportunity in my life. Starting a career as an educator in the middle of a school year is a rare opportunity, and I was blessed to be able to work side by side with Denise Muck. Denise was warm and welcoming, she taught me so much about education and life in the short time I was able to work with her. She opened up her classroom to me and allowed me to make it my home in just a few months. Denise and I collaborated with lessons and ideas for our students, she became my biggest supporter during the times where I became overwhelmed with becoming an educator and the struggles that came with this experience. She made the unknown less uncertain because I knew I had her by my side. I'm thankful that she was my mentor during the beginning stages of my career. The Sherrard School District was blessed to have had an amazing teacher, mentor, and friend on their staff during the entirety of her career. I hope one day that I can become half of the educator that she was. I'm beyond thankful for the opportunity to have been able to work with her, and to learn from her. She became one of the greatest friends I could have ever asked for and I will miss her more than words can express. Since the day that I started, Denise has spoken of her retirement with such joy and excitement and now the time has come for her to FINALLY enjoy her time in Door County with her wonderful husband, Kenny. Even though she's retired, she will always be a part of the Sherrard Tiger family, as well as my family too. I wish her nothing but happiness during this new chapter in her life!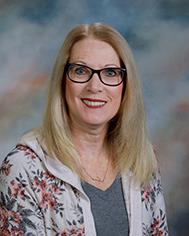 Konnie Fry – Comments by Teacher Carly Minch
So many words come to mind when I think about Konnie Fry. She is kind hearted, caring, generous, and hard working. Konnie has a huge heart, spreading her love not only of learning but life to everyone around her. She is one who jumps into the trenches to help where it is needed, and is someone who is willing to sacrifice her time to benefit others. Konnie has brought a powerful blend of skills, experience, and innovative thinking to our district at all levels. Konnie is passionate about learning, and she passes her passion onto the students and staff that she works with, for the betterment of the school. Her fun loving personality radiates from inside her, onto those around her, always making everyone's day brighter. Anyone who has the opportunity to work with someone of her caliber has been very fortunate. I am blessed to call her family! I have no other way to describe her, Konnie Fry is simply the best! We will miss you, but Cheers to Retirement!
Konnie Fry – Comments by Superintendent Alan Boucher
It has been said that when a person departs from an organization, they should try to leave it in a better condition than it was when they arrived. Sherrard School District is in better condition as a result of Konnie Fry's efforts. Her work ethic is one of her greatest attributes. She can be found at school early in the morning and late into the evening. She attends school events and chips-in with everything from custodial work to making lunches during the shutdown. Konnie is perky, cheerful and supportive of others. She is always willing to deal with behavioral problems and has quite a few bumps and bruises to prove it. Konnie spent six years as an administrator in the Sherrard School District, two of them as the dean at the high school and four as the principal at Sherrard Elementary. Before coming to the district, Konnie was a principal at Tampico Elementary School for three years and a teacher at Carbon Cliff-Barstow teacher for eleven years. Thank you, Konnie for investing your time, energy and talents in our community. May your retirement be full of family and fun.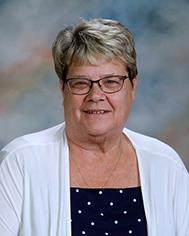 Allison White – Comments by Principal Konnie Fry
Allison White is unique. She is one of the most genuine, caring, dedicated and do all for anybody ladies, I have had the pleasure to meet and work with. She was a natural at her job as a kindergarten paraprofessional as it required her to love all and serve all. That is our unique Allison. No task for her is too big or too small if it means it will better the lives of those she spends her time with. With a strong heart and determination, she put her whole self into her day and into the lives of the children, families and their needs well beyond the day. She filled our days with love, laughter (lots of laughter) and sincere friendship. To say she is adored and loved beyond measure is one strong understatement. To say she will be missed is the other. We wish Allison all the best as she takes on retirement. We are sure she will keep busy and enjoy every minute she gets with her family and new home.
Allison White – Comments from Teacher Stephanie Bohnert
Allison White has touched so many lives throughout her years working in Sherrard School District. She worked extremely hard each day to not only support what was happening within our classroom to meet the needs of each individual student, but also to build relationships with students throughout the school. She had a unique way of connecting with children that many educators strive to achieve. She would do anything and everything to create the best learning environment within our classroom and school. With her quick wit and sense of humor, she spread joy and laughter throughout the building. She will be dearly missed by all colleagues, students and Sherrard families.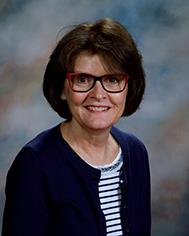 Sandy Dingman – Comments by Principal Rick Basala
Sandy Dingman dedicated her teaching efforts to the NGSS Standards for science instruction. She had a thoughtful and coordinated approach to inspire students to be scientifically literate. Sandy designed classroom learning experiences that stimulated the student's interests in science and prepared them for the rigors of high school science classes. Sandy was instrumental when collaborating on several committees. Sandy spent many hours after school preparing to teach the students. Thank you for all you have done for SJHS.
Sandy Dingman – Comments by Teacher Deena Beck
As we progress through life and our careers, we meet few people who are instrumental in influencing us. As a new teacher, fresh from school with only long term sub positions under my wing, I was encouraged by one such person to apply for a science position in the JH that I had been subbing in. Since the day of that interview to this very day 12 years later, I have worked side by side with that amazing person, my mentor, Mrs. Sandy Dingman. My teaching has been strengthened by her tutelage and input, her encouragement and support, and her leading by an example. Mrs. Dingman is one of the hardest working teachers I know, and there are plenty of others in our building, but when you work side by side, connected by our 'closet', my respect for her is limitless. Together, we would strive to show consistency in units, schedules, and class structure to allow the kids to progress seamlessly between 7th and 8th grade. We sought each other's input on lessons, activities, and tests. She earned her Master's Degree soon after I started and encouraged me to do the same. Sandy taught me to never be content but to continue to push forward personally and professionally. Many hours after school were spent collaborating professionally and personally. Even in this unique remote learning environment, she continued to learn new skills and technology to reach her students, to continue to engage them, communicate with them and never fall back on the "this is my last year, semester, month, week". More importantly than how she has influenced me is how she has influenced her students. Sandy truly strives to learn about each of her students personally and to connect with them. She is the definition of what it means to be a teacher and I cannot express how much I will miss working with her and the very large shoes someone has to fill in the Sherrard CUSD Junior High as she starts on her new path.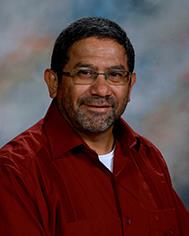 Joe Lopez – Comments by Principal Tim Wernentin
Even though Joe is retiring from Sherrard after only three years here, I have known Joe for 20+ years and have recruited him to teach in buildings I serve as principal. This is due to his commitment to his students and athletes, his knowledge and ability to teach Spanish at all levels, and his willingness to go the extra mile in any way needed for students to see success. In Joe we are losing a great teacher, mentor to many new teachers, and friend to all. He always is ready to tell a bad joke, give you a good natured wisecrack, or tell you the latest in Cubs news. Thank you Joe for being a great teacher and better friend. Now you have plenty of time for those long walks on the beach and ballroom dancing lessons.
Joe Lopez – Comments by Teacher Ryan Buchanan
Mr. Lopez, aka, Señor Lopez, aka, Coach Lopez, has had a major impact on many students and staff members over the past three years at Sherrard High School. No matter if he was working with kids in the classroom or on the track, he expected his students to give their best effort every single time. His passion for teaching and coaching is evident and it should be no surprise the success Joe has experienced over his great career. The way Joe is able to connect with kids is something that he is naturally good at. The Sherrard Community School District is very fortunate to have had Joe as a teacher and a coach. Congratulations on your retirement Joe!!!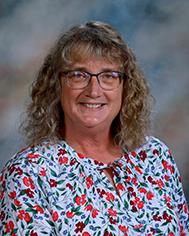 Lynne Schroeder – Comments by Principal Tim Wernentin
I would like to congratulate Lynne on her retirement from Sherrard High School! Lynne is the consummate professional and has served as an informal "go to" person for her peers. She always is willing to help students, peers, and friends in any capacity needed. She has "sparked the fire" for many of her students to continue on in both the child development and culinary areas and her classes are always filled to capacity - testimony to the life lessons she conveys to her students. Thank you Lynne for all you have done for SHS and your students. Best wishes in your retirement!!
Lynne Schroeder – Comments by Teacher Janet Wilson
Lynne who has taught for 19 years has the ability to reach students who other adults have trouble reaching; she has a special talent to connect to these students and create lifelong relationships. Be it because of her curriculum - sewing, cooking, life skills classes - or because of her kind and caring attitude it just works! Lynne has worked quietly behind the scenes repairing uniforms for the band, our cheer teams, our sporting teams and creating costumes for the drama department.
She works tirelessly on unique projects to implement in her classes. Lynne is happy to help in any way she can. Her students gather in her room in the morning, at lunch, and after school they know they can talk to her without judgement, to get advice, reassurance and acceptance. She has been a mentor teacher for many new teachers. I remember one year she was doing a lot of work with the FFA. She has been one of the constants in C-Wing and will be deeply missed.
Linda Goff – Comments by members of the Special Education Department
During Linda's eight years with the Sherrard School District, she has left a lasting impression on the faculty and students through her kind words, stability and structure. She spent her first five years as the Junior High principal and her last three as the Special Education Director. Linda has been a huge asset to the special education department and she will be greatly missed. Linda showed how tough she is by working throughout her recovery from her foot injury and still making it to IEP meetings! We were all happy to see her progress and eventually get to wear all her favorite shoes again. Linda will be remembered for many reasons including her great treats she brought to quarterly special education meetings. She always had one homemade goodie as well as Olde Town Bakery sugar cookies. Beyond the great treats, Linda's commitment to being a lifelong learner shines through. She stayed on top of the ever-changing special education requirements and made sure to communicate changes in an effective manner, even if the staff wasn't too happy about the changes. She was a cheerleader for her staff and made sure everyone felt valued, supported and encouraged. She let us know that she understood the commitment and time it takes to work in the special education department. She instilled confidence in new teachers and veteran teachers by providing them with necessary and prompt communication. Linda has a very thoughtful and thorough style of leadership that has been refreshing and so very appreciated. She is so wonderful about listening to what you have to say (really listening) and also helping point out other points of view in a way that helps you see things in a different way. She definitely worked above and beyond her allotted days, working many hours on her own time. Above all else, Linda cared for and remembered each student she worked with and in the process fought for each student's educational rights. She also would often leave special notes on their IEPs when she remembered them from the junior high. The Sherrard School District is going to greatly miss Linda Goff, but will always remember her for her outstanding work ethic and dedication to our district.
Linda Goff – Comments by Superintendent Alan Boucher
I always had peace of mind knowing Linda Goff was governing our special education programs. The rules and regulations for special education are complicated and have dire consequences if they aren't followed. Linda is attentive and quick to respond if anything is amiss. She always finds the answers to perplexing questions and handles delicate matters with wisdom and courage. I always enjoy our interactions and I have learned a great deal. With poise and confidence, she relates to others warmly and pleasantly. We, as a district, have been spoiled. I wish Linda all the best in her well-deserved retirement.